Stylishly Made Lifts To Enhance The Class of Your Home & Office!
Investing in Professional Elevators gives you a peaceful experience since we adhere to highest standards in both our practices and employing right lift experts.
Benefits of Having An Elevator In Your Home/Office
Elevators are a key component for buildings and commercial spaces, which not only increases the accessibility of the building but also increases the overall aesthetic.
Be it your office or home, installing an elevator allows convenience and luxury in your own space. In this fast-paced life saving little time and energy is a need, elevators are great way to do that.
Value of Installing a Lift In Your Property
Installing a lift in your property can be a good investment. It can help improve the value of your property and makes it more accessible for potential buyers. Getting an elevator installed at your property is easy and convenient as well as improving your quality of life.
At Professional Elevators, we meticulously craft and engineer our elevators to make them the very best in the market. Our certified elevator specialists help you find the perfect elevator for your building. We take responsibility for overseeing everything related to elevators and make sure it works efficiently & perfectly every day.
Experts to Help You Build an Elevator You Need
Professional Elevators has reached the heights today through ingenuity and hard work that is established over 20 years in business.
Our elevators are certified and comply with highest industry standards that have been fully approved. Our company is comprised of highly skilled, ethical and motivated people who are experienced in a wide variety of elevators. Our staff is dedicated to providing superior service when it comes to your commercial & residential needs.
The company is focused on keeping pace with international technology and providing great customer satisfaction.
Looking For An Elevator?
Elevators are becoming more popular as they're being made available in hospitals, hotels and office buildings. If you're looking for someone to install an elevator in your residence or business, you will need to find a company who specializes in this field.
Look no further, Professional Elevators is the answer.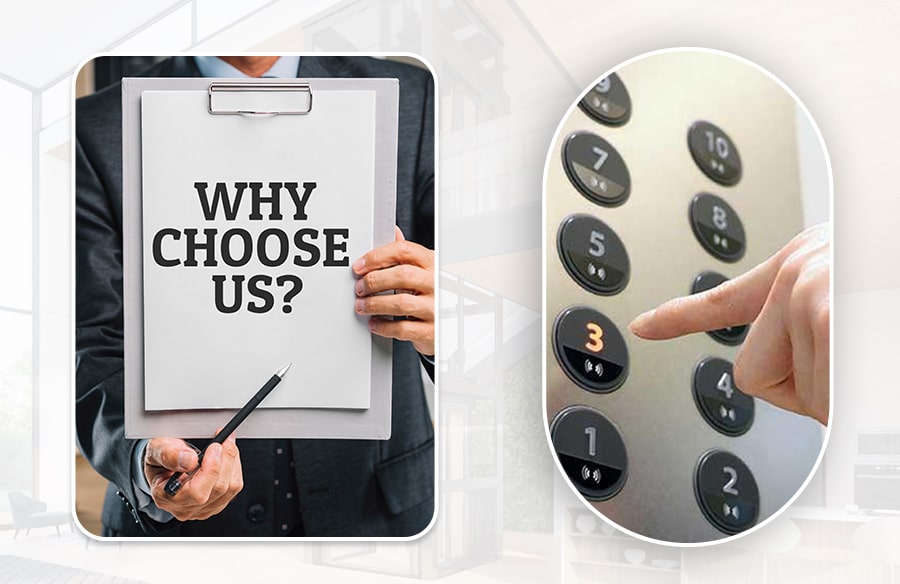 Why Choose Us?
An ISO 9001:2015 certified company whereby we mean, that we adhere to set Indian and International industry standards. Following such standards ensures safety to our customers and our staff which is one among our top priority.
We have been installing, repairing and maintaining lifts for over 20 years.
We have won multiple awards for our products and services.
We have a South India Wide network of installers and engineers.
Our engineers are experienced, qualified and highly skilled.
Government approved elevator manufacturing and installation company.
Design, Manufacturing And Installations by Professional Elevators