Gone are the days when having an elevator was just a symbol of luxury, they have become an important step towards function and accessibility. The need for modern buildings is more than ever now. With more and more people migrating to urban areas and an increasing proportion of them deciding to live in apartments, stairs are becoming more of an age-old backup necessary, while elevators and escalators are becoming more necessary. Elevators are the fastest and the easiest means of transportations in our buildings. Not to mention that they are also the safest. All kinds of people use elevators. Children, elderly, guests, patients, specially-abled all need elevators. According to a study by the United Nations the share of older people in India, those aged 60 years or older, is projected to increase to nearly 20 per cent in 2050. With almost one fifth of our population struggling with stairs, it is our endeavour to make their lives more comfortable. Nobody wants to climb up a long flight of stairs after a day's hard work.
Elevators make that last ride right up to your homes relaxing and comfortable. As our public spaces are becoming more accessible, our homes need to adapt too. Moreover, elevators save space as compared to stairs. In a space as small as a few feet, an elevator can be installed and everyone can take the relaxing ride up to their homes. And yet again, the addition to the value of the homes is a major plus in favour of the elevators. A home with an elevator is a future-proofed one, it doesn't lose its shine even after many years have passed.
From the first elevators that ran on steam to the latest elevators that employ the latest electronic technology, elevators have come a long way and are here to stay. Professional Elevators are proud to be part of that journey. We are India's best elevator solutions company. We have a clientele that boasts of a variety of sectors like hospitals, automobile majors, super-marts and shopping complexes including but not limited to Ford, Apollo Hospitals, Larsen & Toubro, Pothys to name a few.
At Professional Elevators, we believe everyone should have access to spaces. And that is one of the reasons why we are the best in what we do. Our experienced and driven engineers always strive to create and innovate and solve problems the best possible way. Innovation never stops at our house.
Our elevator solutions are the most technologically advanced and filled with world class utilities. We're the pioneers in vertical transportation technologies. We provide elevator solutions for a variety of needs such as Hospitals, automobile, commercial and home/residential. Our residential elevators have a host of functionalities like Manual Telescopic doors for safety while looking elegant, Imperforated doors for durability, best electronic measures for smoothest running and for your utmost safety. As you just noticed, everything we do has safety as an underlying trait. Our elevators have advanced Rescue devices, a fool proof light curtain door sensor, overload devices just to name a few.
The latest in the series of technological innovation is the Professional Instinct, the truly touchless system for lifts. In this time of the Covid-19 crisis, safety becomes a topmost worry, and we just found a way to solve that. Professional Instinct is simply a smart solution. It works just like conventional technology works, without the risk of any spread of the virus. Our technology is stand-alone, there's no need for any other integration or additional devices. You only need to keep your finger just 3 cm away from the panel for it to work.
Our intelligent technology senses your inputs and takes you to your correct destination, every time. It's so easy that even children and the elderly can use it. And the best part?
They can be installed on any existing systems. Talking about installation, you only need to call us and our trained engineers will be there to install the elevators and maintain them. If you ever get a doubt, give us a call and our customer support team will be there to listen to your concerns. With professional elevators, So, what's stopping you from living the new normal?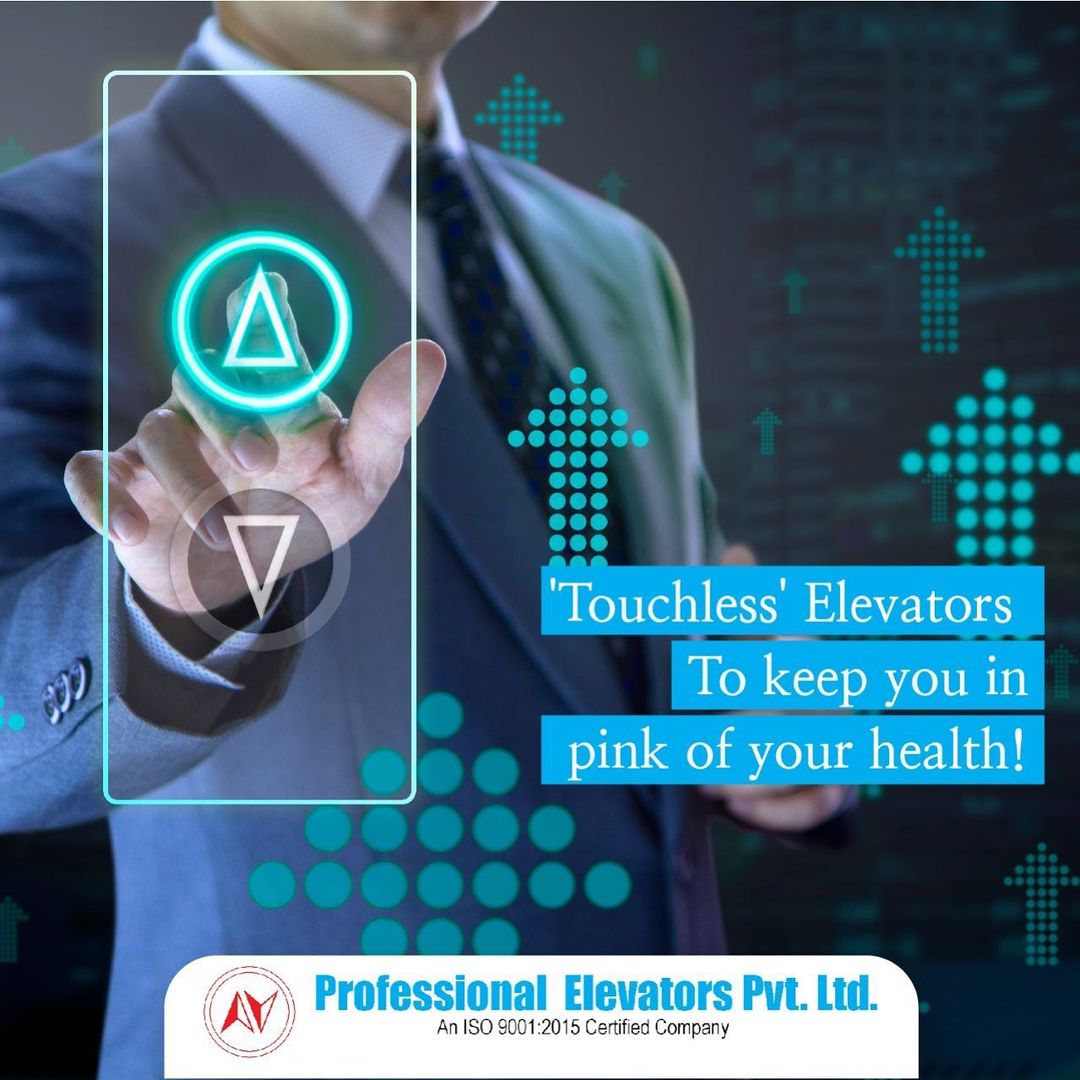 Our priority is safety and comfort. And in these areas, we excel. As Abraham Lincoln said, "Whatever you are, be a good one". At Professional Elevators, we believe we're the best ones.