Once upon a time, not very long ago, installing a lift at home was considered a luxury that was reserved only for those who could afford it. Some people who needed a lift, owing to medical conditions, shifted to houses or apartments on the ground floor so that they need not use a lift.
However, times have changed, and cities have grown. As high-rise structures become more common and technology becomes more affordable, it makes way more sense to have a lift at home. Here are five reasons why you should have a lift or an elevator at home:
Ease of Transportation:
A lift or elevator at home offers immense convenience to the inhabitants. Luggage and furniture can be transported easily to the upper stories of the house or residential establishment. In addition to helping the elderly, and those with medical conditions, having an elevator is beneficial to those who even return home after a dreary day at work. Even moderately heavy objects like grocery orders and water cans can be transported easily using a residential lift, ensuring that you and your loved ones do not sprain or harm your back carrying them through staircases.

Increases the Appeal and Value of Your Property:
Having an electric on hydraulic home lift installed at your property particularly enhances the value of the property if you are looking to let it out for others. With people growing older, and the life-expectancy increasing day-on-day many people are looking to rent homes that offer them the convenience of accessibility. Even among healthy individuals capable of climbing stairs, many prefer homes with elevators as they will have elderly/physically challenged friends visiting them from time to time. Some others choose properties with lifts as it offers them the choice and convenience, that particularly helps when large objects have to be transported or when one has a sprain or any other temporary mobility issue.

Safety First:
Installing a passenger lift its just convenient, it is safe too. Many people struggle to climb the stairs because of health conditions. Furniture and other products often get damaged when they are transported on the stairs. Having a lift, is a simpler and safer option in the long run. Additionally, these lifts are equipped with safety systems that keep the user and passengers safe, adding to their safety. It also helps avoid trips, slips and sprains, which commonly occur when people use the stairs.
Space-Savers:
If you plan to install a lift in your home, you need not search and scour for a place in your home. All you need is a small 3ft x 3ft space to install the lift. The elevator or lift will fit itself into a corner and will not place significant constraints on space. The lift can be installed in days, and will offer extreme convenience without causing any discomfort to the inhabitants of the house. If indoor space is a constraint, a small shaft can be created in the outer façade of the house, making the lift extremely versatile and convenient.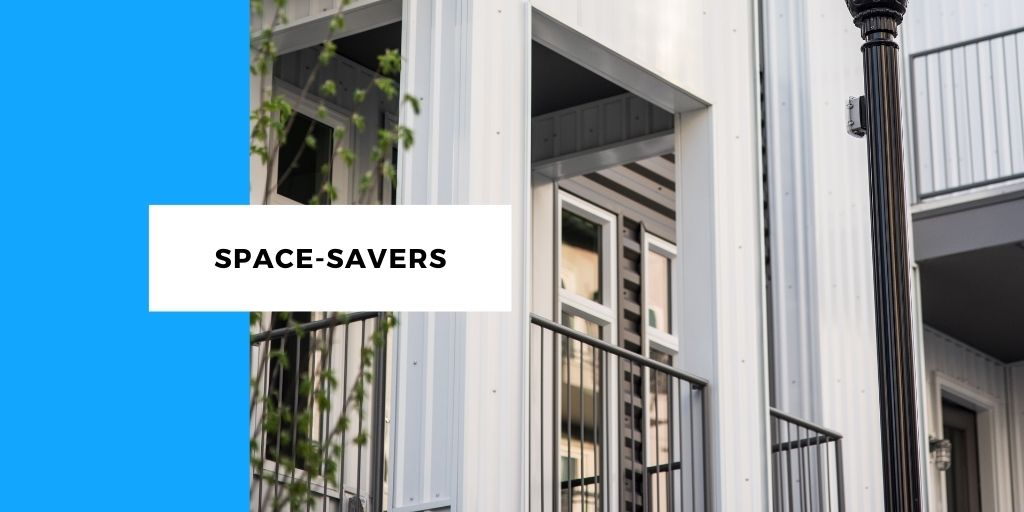 Age in Place: Age in Peace
In India, joint families and family homes are exceptionally common. People love to grow, live and age in the same place. Installing an elevator helps all members of the family age in the same place they grew and lived in, without having to move people around the house. This lets people live in the same place for as long as possible.
The Bottom Line: Enhance Your Home with an Elevator
Make your home more accessible, appealing and convenient for yourself and your loved ones by installing a home elevator. While the elevator may seem a little expensive in the first instance, the value it offers over an extended period of times, pays for the cost of the elevator many times over.
Convenient, space saving, tech-enabled elevators are available now, and it is the right time for you to install an elevator.